Mission
We hope to become a premier pediatric facility by creating a professional and caring environment for our patients and for their parents. Our office and staff will provide an open, warm atmosphere that will encourage these families to freely share their thoughts and questions with us.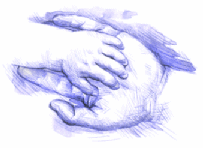 We are dedicated to taking a personal interest in the lives of our patients and their families. We look forward to serving families and watching their children grow from birth into adulthood. In order to service whole families rather than simply our patients, we will establish a family education program that will provide workshops and educational opportunities for the guardians of our patients.
Those in our care can be reassured that we will actively seek new knowledge as it arises in the field of medicine and that we will collaborate with our colleagues in the surrounding areas in order to ensure that we can provide our patients with top-quality and up-to-date care.
Our mission is to produce healthy and happy patients as well as knowledgeable and satisfied parents because we believe that is the formula to creating a thriving pediatric practice.
-Dr. Minick and Dr Pruitt
Premier Care Pediatrics